How to Play Call Break?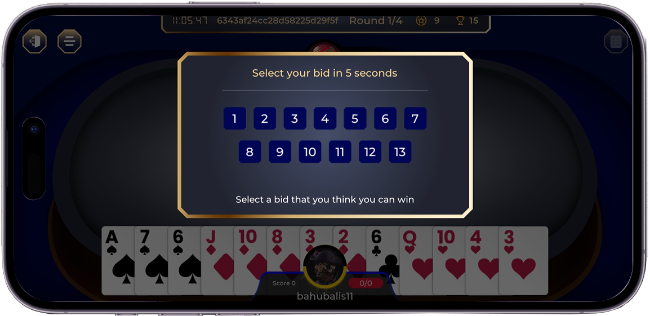 Call Bidding
Players must call a number, indicating how many tricks they would win in this round.
Players who do not win the called tricks at the end of the round will get a negative score in the round. Players who do not break their call will get a positive score in the round.
Trick Taking
Players who start the game will choose a card of their choice to discard in the center of the table. The suit of the discarded card is called a 'lead suit'.
The next player (counter-clockwise direction) will have to discard a card from their hand following the rules and order of availability of cards.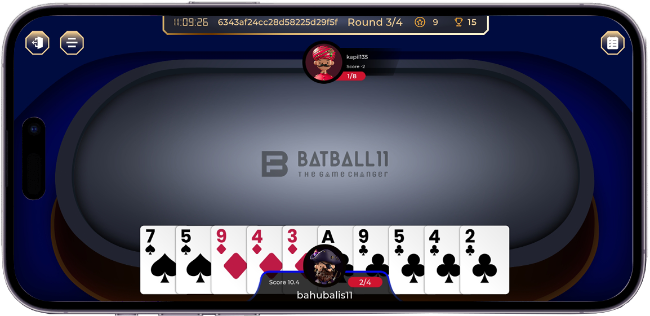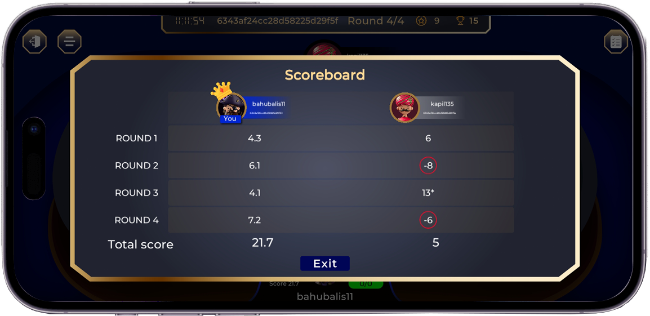 Scoring
Scores in call break are calculated based on the calls made by players and how many they win.
For winning equal tricks to call, the score will be the same as call.
For winning more tricks than the call, the score will be call and additional 0.1 for every extra trick
For winning less tricks than the call, the score will be negative differential score of remaining tricks of the call. Example: Player bid for 3 tricks and won only 1 trick. Player gets -2 as score.
Winning
The game plays for a fixed number of rounds and the total scores will be compared at the end of last round.
Players with the highest score at the end of the last round will be declared the winner.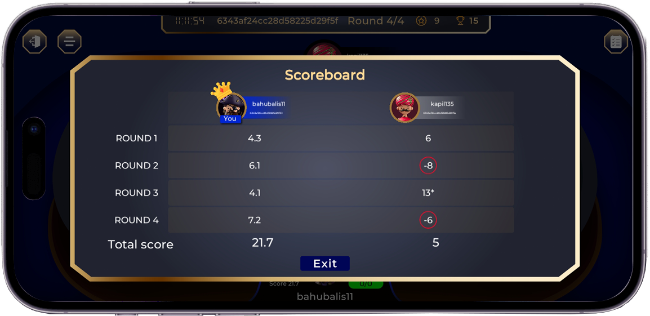 Players Rules
Two player call break game mode has same rules as 4 player mode with some differences.
From a 52 cards deck, each player gets 13 cards randomly. Remaining cards won't be used in the game.
When players tie with the score, the player with the higher number of trump card wins will be called Winner.